Our Story
THE HEROES PROJECT makes the impossible a reality by empowering our injured community through physical and emotional training, allowing them to explore the farthest reaches of themselves and the world they live in. These expeditions challenge the severely wounded to redefine their personal limits post injury. The Heroes Project inspires our injured men and women to find purpose, both physically and mentally, and ignites others to do the same.
Three Initiatives
The core work of The Heroes Project includes:
Expeditions for Heroes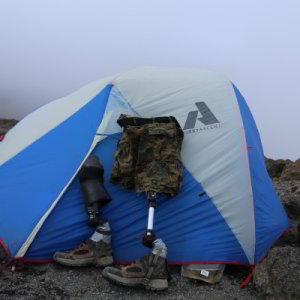 The Heroes Project takes our military heroes on therapeutic, challenging and transformative experiences. In partnership with our alumni (team THP), we pair our new participants with a mountain specifically chosen to challenge them physically and mentally.
The physical experience of conquering their individual summits is only part of the process. The mental preparation for these treks is equally as valuable. The Heroes Project has put our injured war veterans on the highest summits of the world crushing every single challenge we set.
On each expedition, The Heroes Project captures footage of our heroes' journeys to recovery. These stories of strength, resilience, and the ability to triumph over the impossible are used as part of our outreach and empowerment programs to inspire the masses.
Not to brag, but we have a 99% success rate.
The Journey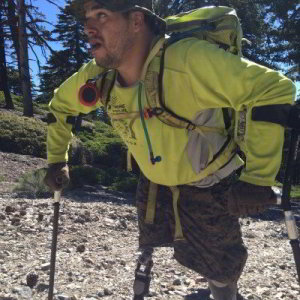 From hospital bed to summit, we support our injured heroes every step of the way. Between our experience in the mountains, Team THP's commitment to their military brothers and sisters, the training programs at Equinox, and our awesome gear partner Eddie Bauer, we set our injured heroes up for success right from minute 1.
Daily training, weekend trips at altitude, healthy living, and a really good taste of the great outdoors are all part of the transformative experience we provide. Climbing a mountain (both literally and figuratively) takes preparation, determination, and a healthy mind set. Our program is designed to provide support and inspire teamwork while boosting confidence and morale.
Support for our Heroes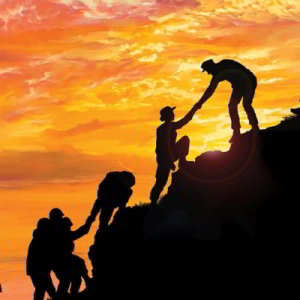 In support of our Heroes, we hold an annual event, Climb for Heroes, at our local training ground in Mt. Baldy, California. At this event, we encourage our supporters to shake the hands of our injured veterans, thank them for their service, and soak up a bit of their intense badassery.
In order to carry out our important mission, THP relies on the generous donations from our supporters, the sale of our awesome THP gear at our shop, and participant fundraising for our annual Climb for Heroes event. Consider hitting the donate button above or purchase some gear at our shop to support our injured veterans throughout the year. Make sure to follow us on social to learn about future fundraising events.