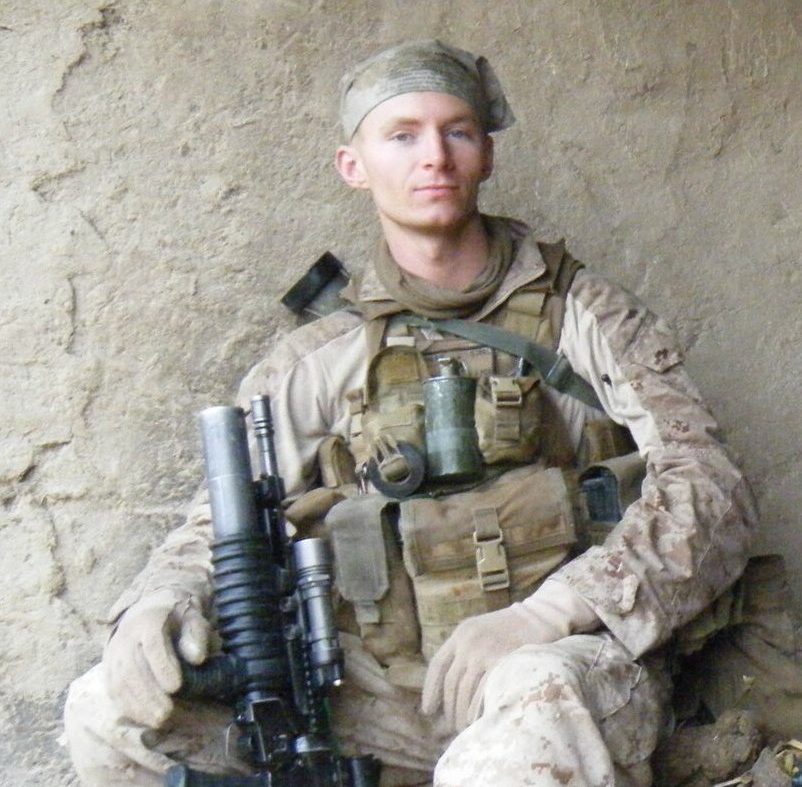 Sergeant Kyle Lonas was born on March 11, 1988 in Olney, Illinois. As a sophomore in high school, Kyle realized he wanted join the military and did so upon graduating. During bootcamp he became a Platoon Honor Man and attained meritorious promotion to PFC. In 2008, he became a Lance Corporal and in 2009 he deployed with the 1st Battalion, 1st Marines on the 13th MEU. Kyle then attained promotion to Corporal and deployed again in 2010 with the 3rd Battalion, 5th Marines to Sangin, Afghanistan. When his active duty contract was over in 2011, he returned home to Mount Vernon, Illinois and spent 6 months in the reserves where he was promoted to Sergeant.
After devoting himself fully to his brothers and his country, he found the transition into civilian life difficult. Kyle now suffers from severe PTSD and over the last few years, his symptoms have worsened. He is currently overwhelmed by anxiety, depression, confusion and disorientation. As a marine, Kyle always gave 100%. He is now ready to do the same for his family, friends and himself. THP expeditions challenge the body as well as the mind. Kyle has a mountain to climb and we are ready to help him conquer it.
This year, Sergeant Kyle Lonas has joined THE HEROES PROJECT to take on Operation Seven Volcanoes and summit the tallest volcano in North America, Mt. Pico de Orizaba at 18,491 ft.