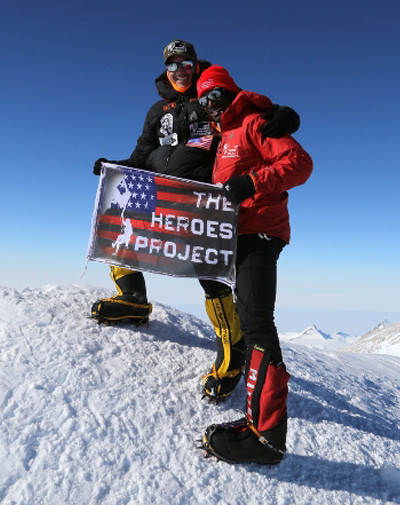 Corporal Kionte Storey was born in Stockton, CA on August 1st, 1988. He graduated from Edison High School in June 2007 and shipped off to Marine Corp Training Depot Of San Diego on July 15th, 2007.
After completion of boot camp, PFC Storey was sent to Infantry Training Battalion at the School of Infantry located on Camp Pendleton, CA. After graduating from the School of Infantry in December of 2007, Storey was assigned to his first duty station in Twenty-Nine Palms, CA with 3rd Battalion 7th Marines. LCpl Storey was deployed to Haditha, Iraq in August of 2008 through February of 2009 for Operation Iraqi Freedom.
LCpl Storey was soon deployed to Afghanistan in March 2010 for Operation Enduring Freedom where he sustained his injuries. Storey was a team leader on patrol early one morning in September with his squad. When clearing out a building he was hit by an IED, sustaining the loss of his lower right limb below the knee and compartment syndrome to his left leg. LCpl Storey was carried out and moved while still leading his junior marine. He was transported to Camp Bastion, Afghanistan to be treated for his injuries then transported to Bethesda Medical Center in Virginia where he was awarded his Purple Heart and Navy Achievement Medal with Valor Device.
LCpl Storey is now receiving treatment at the Naval Medical Center of San Diego in the Comprehensive Combat and Complex Casualty Care (C5) rehabilitation program. Storey has made an amazing and fast recovery. Since sustaining his injuries, he has snowboarded, skateboarded, and skied. He is now competing in track meets for 100 and 200 meter races, in an attempt to participate in the Paralympics. Cpl Storey refuses to let anything hold him back and he continues to push on. His high spirit and motivation have enlightened other wounded marines to also continue and push forward. He believes that if life doesn't stop, we should not either.