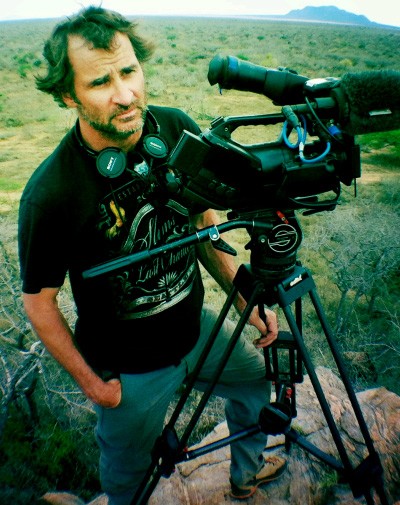 Originally from the Chicago area, Sauls' passion for adventure was fueled early on by rock climbing in the Midwest. A trip to Yosemite Valley after graduating high school introduced him to the world of big wall climbing, which became a focus for years to come. Relocating to Telluride, CO in 1986, Sauls spent the next ten years climbing extensively throughout the lower 48 states. As his quest for adventure eventually led to places such as Alaska, South America, Pakistan, Nepal and Southeast Asia, his desire to create images in these places also grew.
Sauls' initial love of still photography was a natural foundation for motion picture production. Since the 1990's, he has made his living filming the most remote corners of the planet. From the rainforests of Borneo to the Arctic Ice Cap, from the ocean floor to the peaks of the Himalaya, Sauls has filmed on every continent for television, feature films, and digital and print media. He has climbed and filmed the highest peak on each continent with The Heroes Project, including Mt. Everest, which he climbed in both 2003 and 2006 where he met Tim.
As a cinematographer, Ken's vision remains rooted in producing images that relate the intrinsic value of adventure, the motivations of those who pursue it, and the harsh beauty of the landscapes in which they dwell. So obviously it was a perfect match coming on board with The Heroes Project.