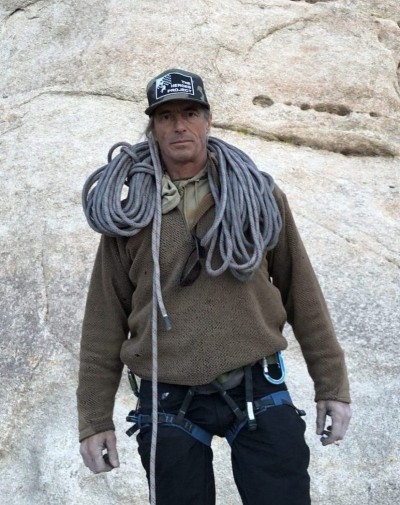 David "Griff" Griffith has been obsessed with rock climbing for over 40 years. He continues to climb all over the world practicing all aspects of rock craft: bouldering, sport, traditional and big walls. Drawing on this vast body of experience allows him to efficiently teach all techniques, styles and levels of ability.
Griff clearly and simply explains techniques of movement, energy conservation and safety systems, he demonstrates them precisely, then observes and coaches the repetition of these skills with the goal of having efficient behavior become ingrained.
He understands that climbing can be especially appreciated by veterans for its potential to help with the transition from battlefield to civilian life. Hazardous, extreme, outdoor activities are the perfect middle ground.
According to Griff, his most rewarding teaching experiences have all been with The Heroes Project and other military personnel.